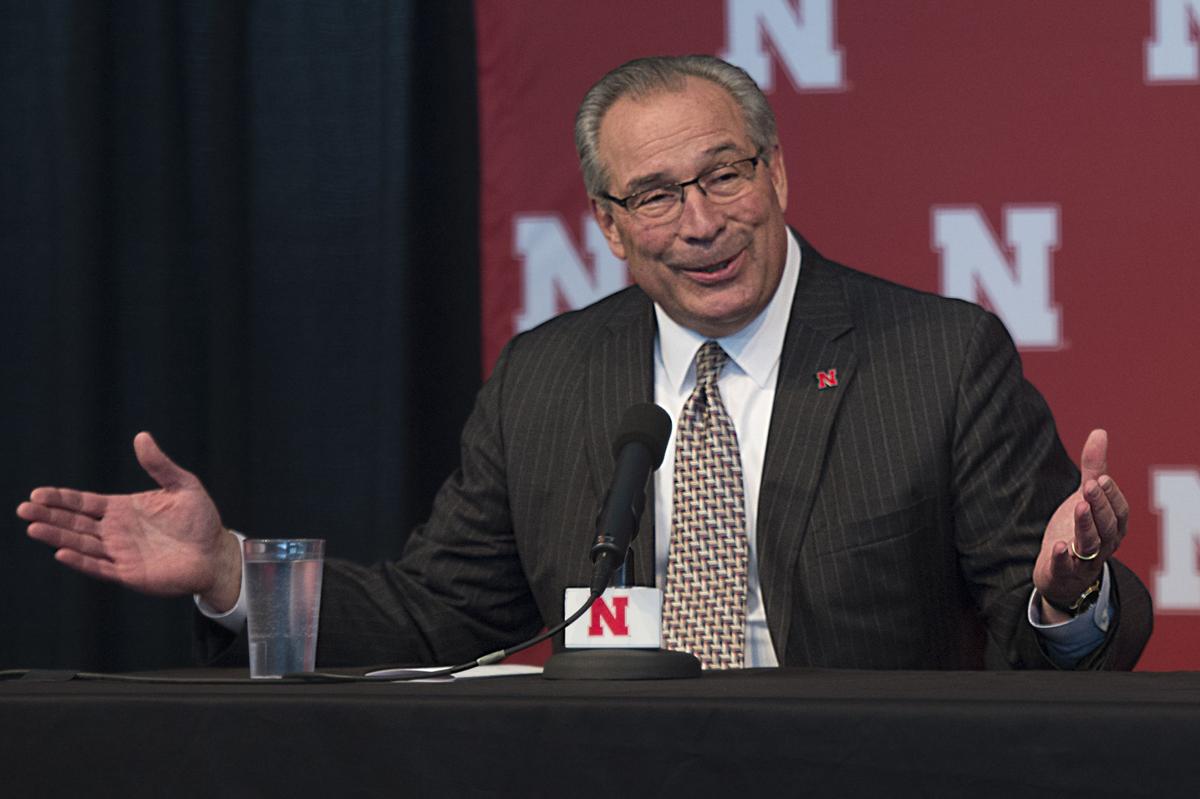 Maybe it's fitting that Nebraska's in-state post-National Signing Day event featuring head coach Scott Frost, athletic director Bill Moos and several assistants took place at the Strategic Air Command & Aerospace Museum in Ashland.
Frost and the Huskers certainly spent a lot of time in the air in recent months.
And to that end, not only did the coaching staff spend a good amount of time reviewing the Huskers' 2019 recruiting class — like they did at later events in Kansas City and Denver — but also talking through the ins and outs of the new "Husker Air Fleet" program.
Moos outlined some of the details on his monthly Husker Sports Nightly radio appearance Tuesday about the fundraising program meant to help facilitate even more travel flexibility for Frost and head coaches in men's and women's basketball, plus volleyball.
"If you look at the air travel and direct flights, Ohio State for example has 40 direct flights into Columbus every day, Michigan over 100 (from Detroit)," Moos said. "Nebraska: Four (into Lincoln), so we have to find some way to level that playing field. Our Husker Air Fleet is really addressing that."
The program, according to Nebraska Foundation literature, allows donors to contribute hours of use on their own private aircraft, cash, access to fractional ownership of planes and more.
You have free articles remaining.
"It allows us to get our coaches out, especially during the season and in the fall to get out and watch a high school prospect on Friday night and still get back somewhat easily to coach their players the next day," Moos said.
It also will go toward defraying cost during travel-heavy recruiting periods like December and January, when Frost is on the road constantly.
Take, for example, a late November day in which Frost made a stop in Savannah, Georgia, then flew to Alabama and back to South Carolina, seeing one prospect in each place. Two of them — outside linebacker Jamin Graham in Attalla, Alabama, and offensive lineman Jimmy Fritzsche in Greenville, South Carolina — ended up signing with the Huskers.
The football program won't likely have many years like 2019, when it signed five players from in-state, and even so, NU signed players from 15 different states and took one each from Alabama, Iowa, Kentucky, Louisiana, Minnesota, New Jersey, South Carolina, Tennessee, Texas and Washington.
They'll be heavily involved in California and Florida every year even if they, surprisingly, did not have a player from either state commit this cycle.
"You look at schools in high population areas and like the University of Florida, Miami, (USC), even Texas, they can put a roster together pretty much within about a 25-mile radius," Moos said. "We don't have that luxury, so we have to get our coaches out to where the players are.
"As we've seen with this recruiting class, and really the one before, we can compete for the top players if we can get out to where they are."