A few months ago, it seemed Thorir Thorbjarnarson might be on his way out of the Nebraska men's basketball program as Fred Hoiberg and his coaching staff first tore down, then rebuilt the roster.
But Thorbjarnarson stayed. And he's turned into a valuable piece for a team still trying to find its way.
The junior from Iceland had a career-high scoring day for the second game in a row Saturday against Creighton, knocking down four three-pointers in five attempts to finish with 12 points. 
Hoiberg, unprompted after the game, praised the 6-foot-6 guard.
"He's a guy that really brings stability. He's always in the right spot. He's shooting the ball with a lot of confidence right now," Hoiberg said. "It's been fun to see, because Thor's always doing the right thing and going out there and playing the right way. And it's good to see a lot of positive things happening right now for Thor."
The left-hander has developed into a legitimate three-point threat for the Huskers, his 4-of-5 day against Creighton raising his season three-point percentage to a team-best 52.6 percent.
In his first two seasons in Lincoln, Thorbjarnarson was 6-for-28 from three-point range (.214). This year he's 10-for-19 and has hit six threes in his last two games.
Overall, Thorbjarnarson's 53 percent field goal shooting is second on the team only to Haanif Cheatham's 57 percent.
Thorbjarnarson carved out a place in Nebraska lore last season, blocking Jordan Bohannon's three-pointer at the buzzer as the Huskers rallied to beat Iowa in the season finale. By necessity more than anything, he became a key rotation player as NU made a late-season run with a limited roster.
Now, he's appeared to unlock another portion of this game on the court while working to become one of Nebraska's leaders off it. He was the only Husker player to join Hoiberg at the postgame news conference, and talked about NU having to be better prepared at the start of games.
"We have another game on Friday (at Indiana)," Thorbjarnarson said. "So we have to be ready from the jump."
Mack disciplined: Saturday marked the second time this season point guard Cam Mack was not in Nebraska's starting lineup.
Hoiberg said it was because Mack was one minute late in getting to the team bus as the Huskers made their way to the CHI Health Center.
"We've got a rule, and I talk about it being the most important rule, is being on time," Hoiberg said.
The coach said he considered the matter to be over and was ready to move on, but also explained the importance of the message he was trying to send.
"The whole thing with being on time, it's important. You have to do it. When everybody else is there ready to go, you go," Hoiberg said. "So it's an important part of everything we're trying to build — doing everything the right way — and being on time is a big part of that."
Going small: Nebraska used a smaller lineup for much of the second half, putting Matej Kavas on the floor in place of centers Yvan Ouedraogo and Kevin Cross.
While Creighton's lack of depth (the Jays had just seven scholarship players available) and foul trouble certainly contributed, the lineup also appeared to give Nebraska a spark offensively as the Huskers shot 61 percent after halftime and outscored Creighton 54-47.
Ouedraogo and Cross combined to go 1-for-8 from the field and 0-for-4 at the free-throw line. Kavas scored eight of his 11 points in the second half, going 3-for-5 from the field and 2-for-4 from three-point range over the final 20 minutes.
"With their backup center out, we just switched every ball screen and I thought it helped us," Hoiberg said. "We had been playing mostly with our bigs, but wanted to try and get Matej free a little bit and he did. He opened up a few shots."
Creighton vs. Nebraska, 12.7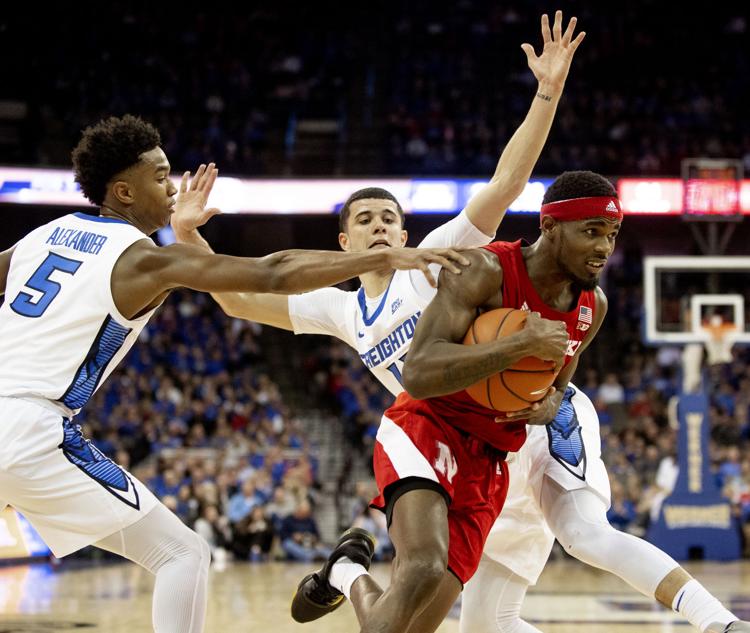 Creighton vs. Nebraska, 12.7
Creighton vs. Nebraska, 12.7
Creighton vs. Nebraska, 12.7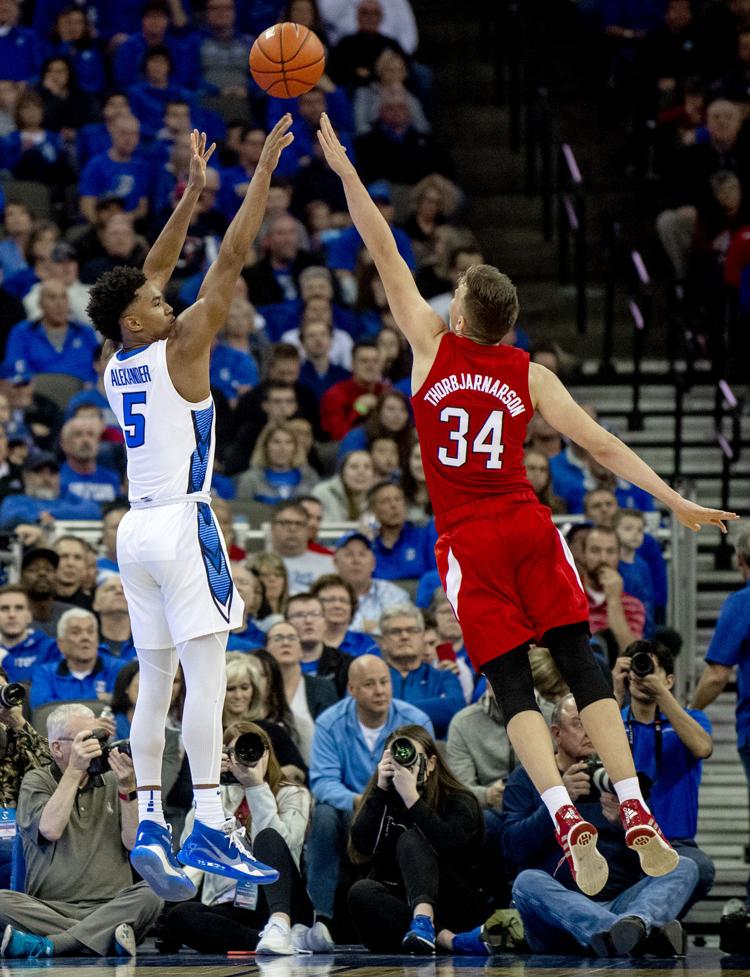 Creighton vs. Nebraska, 12.7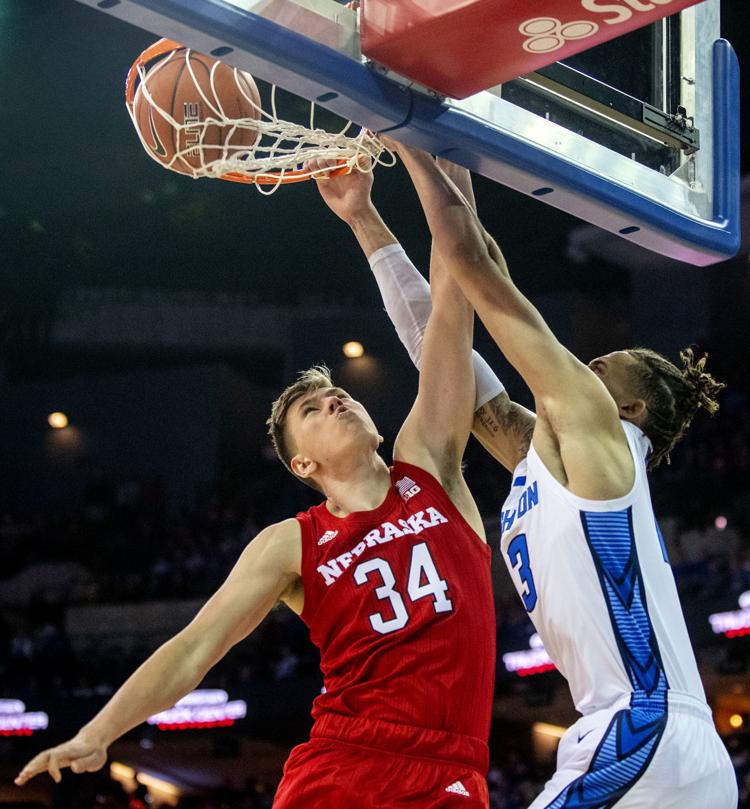 Creighton vs. Nebraska, 12.7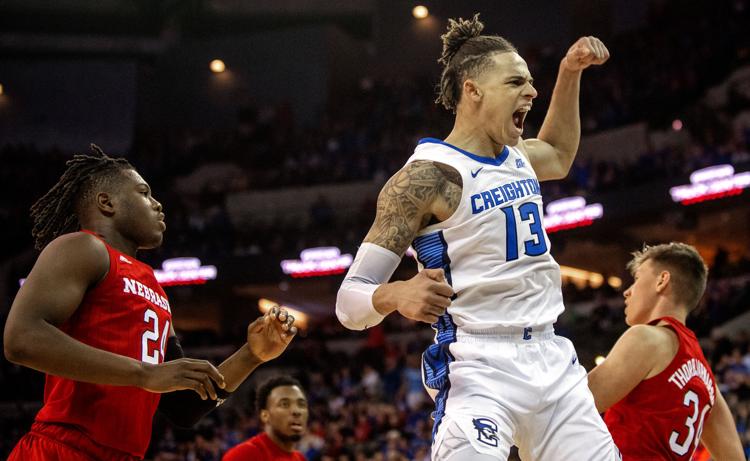 Creighton vs. Nebraska, 12.7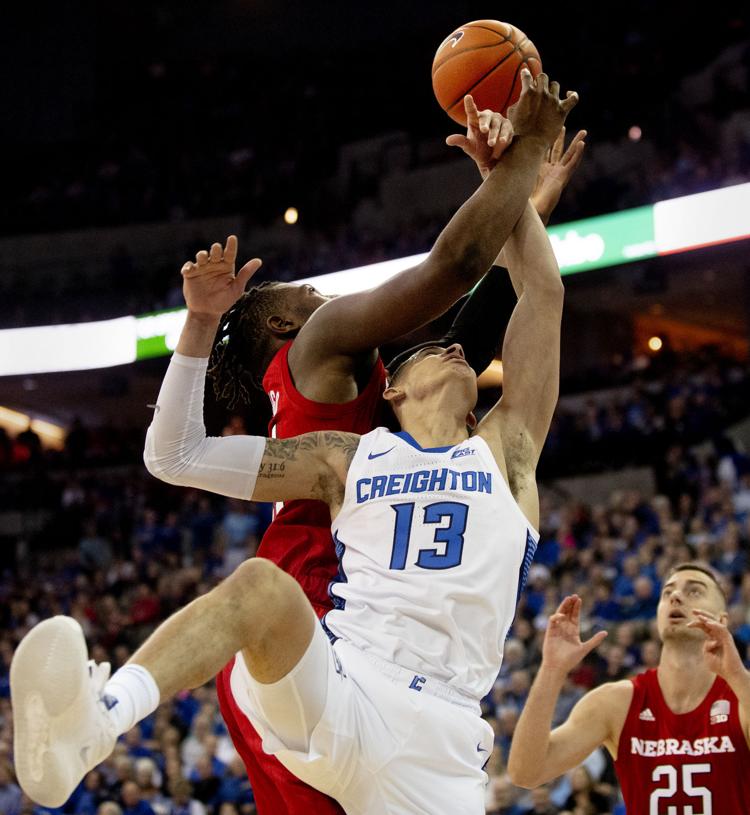 Creighton vs. Nebraska, 12.7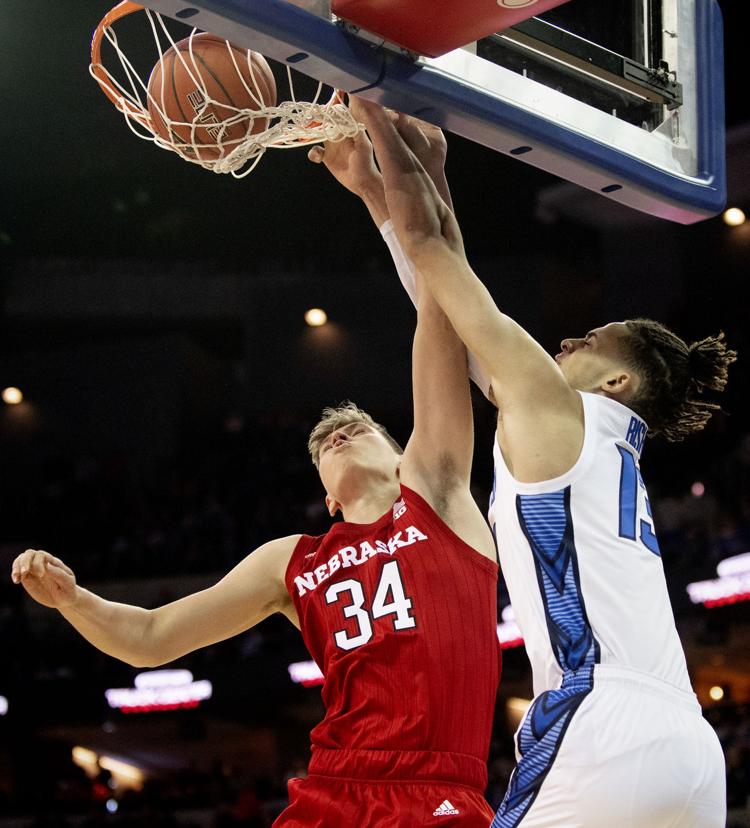 Creighton vs. Nebraska, 12.7
Creighton vs. Nebraska, 12.7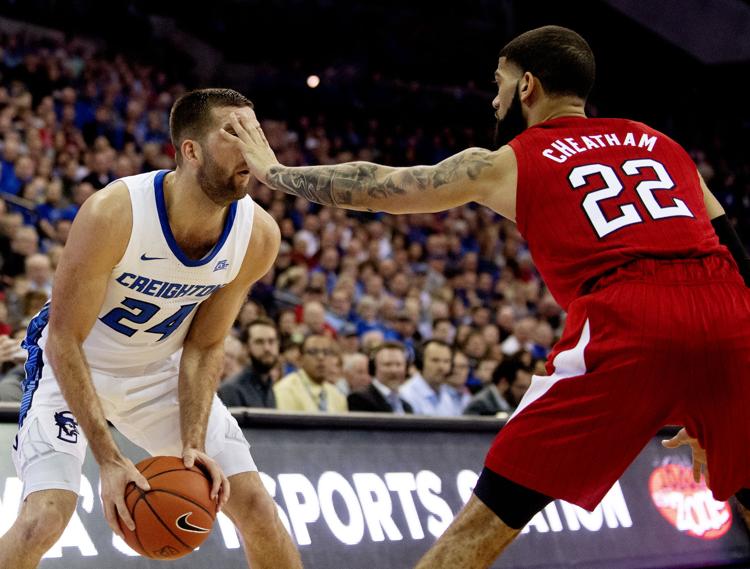 Creighton vs. Nebraska, 12.7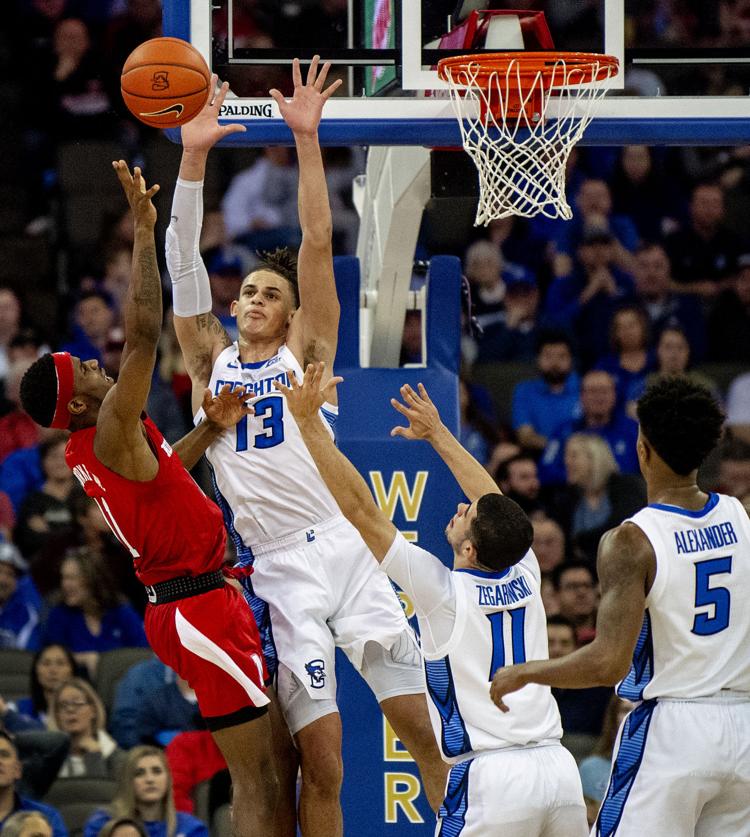 Creighton vs. Nebraska, 12.7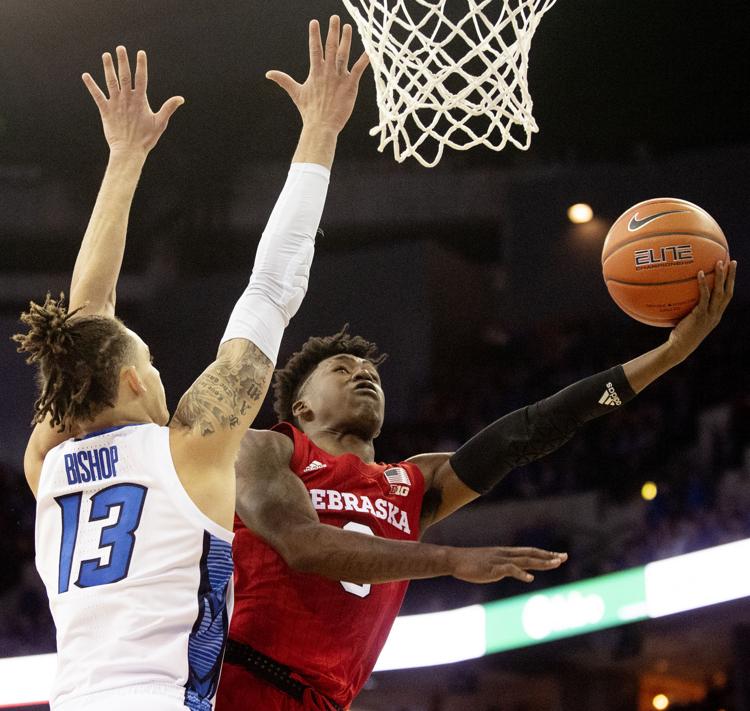 Creighton vs. Nebraska, 12.7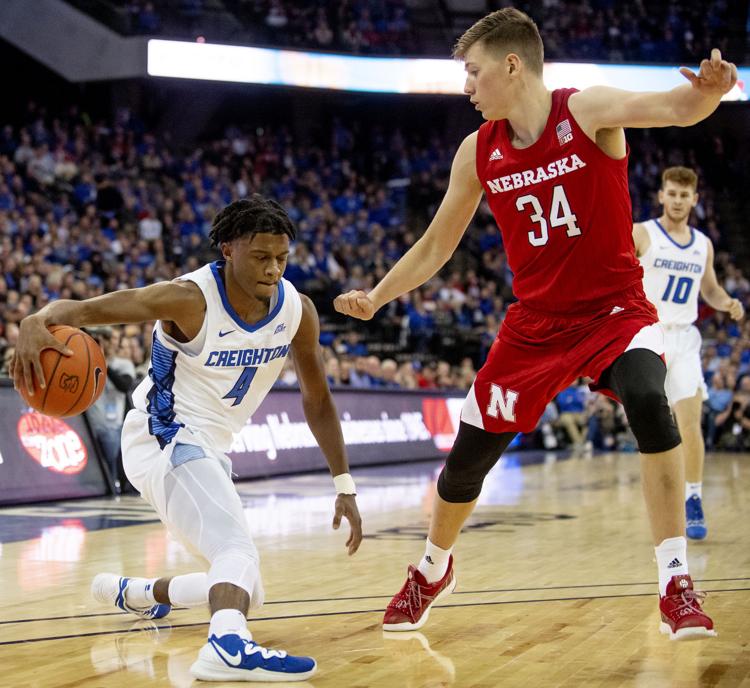 Creighton vs. Nebraska, 12.7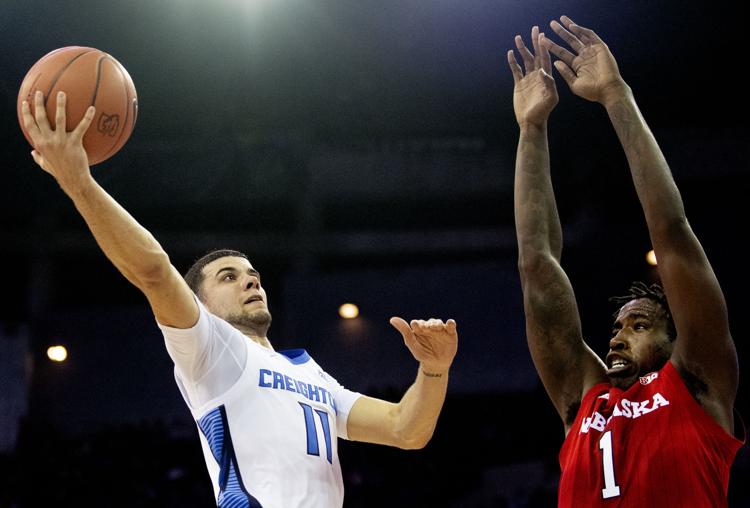 Creighton vs. Nebraska, 12.7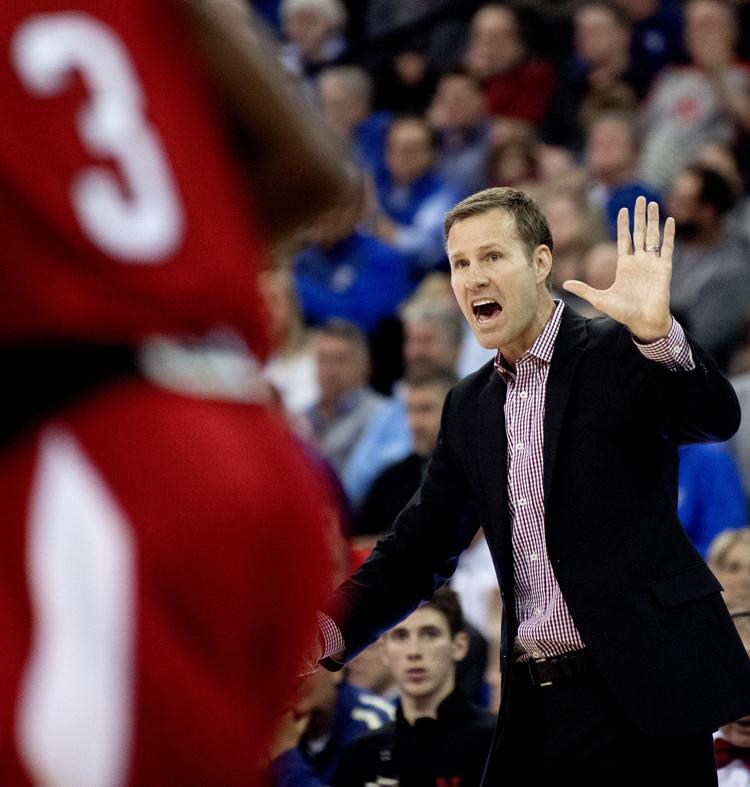 Be the first to know
Get local news delivered to your inbox!