The five months of the college basketball season brings a wave of emotions.
There are winning streaks, losing streaks, big wins and bad losses. There's being on the NCAA Tournament bubble, and then being off it.
It only took the Nebraska women's basketball team about 30 minutes to experience the up-and-down nature of the season, and when the game was over the Huskers' season started in disappointment.
Nebraska let a 14-0 lead to start the game, and a 14-point first-quarter lead, quickly get wiped away in an 83-77 loss against Drake in the season opener on Wednesday at Pinnacle Bank Arena.
Junior guard Becca Hittner scored 19 points to lead five Drake players in double-figure scoring.
This was not your normal easy opponent for the first game. Drake returned all five starters from a team that has won 40 consecutive regular-season conference games in the Missouri Valley and played in the NCAA Tournament last year.
But how the game went still made it a disappointing loss for the Huskers. Nebraska got outscored by 23 in the second quarter of a game it lost by six points. The Huskers had 20 turnovers, and Drake scored 24 points on them. And Nebraska gave up 19 offensive rebounds; Drake scored 15 points on those.
In a streaky game where each team dominated for stretches, Nebraska led by 14 points after the first quarter. But Drake needed just four minutes of the second quarter to tie the game, and five minutes to take the lead.
Drake made the quick comeback by making its first four three-pointers of the second quarter. Drake made 88 percent of its three-pointers (7-of-8) in the second quarter after making just 18 percent in the first quarter (2-of-11).
Drake showed its experience in the second quarter, Nebraska coach Amy Williams said.
"(Drake) made some really big shots, particularly, there in the second quarter where it seemed like we couldn't get a stop," Williams said. "We had some good flashes and some good execution, but also some bone-head plays."
While the Nebraska fans may have been surprised how quickly the Huskers' 16 points lead got away, Williams wasn't.
"If you know anything about Drake, they scored 117 points in their first exhibition game, and 92 in their second," Williams said. "This is a team that can put up points in a real hurry and they push the ball in transition. I'm sure people thought, 'Oh, yes, we're up 14-0.' But our team knew this is a team that can really come flashing back in a hurry."
At the same time that Drake was scoring in bunches, Nebraska was missing shots, going seven minutes without a field goal and making just 2 of 17 attempts in the second quarter.
Instead of playing better defense when the shots weren't falling, the Huskers did the opposite, junior guard Hannah Whitish said.
"We let our offense dictate everything," Whitish said. "So our shots weren't falling, and our defense we let down a little bit, and that's when they started to go on their run."
Nebraska fought back and regained a brief 67-65 lead with five minutes left in the game. But Drake hit a couple more open three-pointers and got easy baskets inside at the finish.
Among the encouraging signs for the Huskers was the play of its four freshmen, who combined to score 33 points. Guard Sam Haiby had a team-high 13, forward Ashtyn Veerbeek scored eight, and guards Leigha Brown and Kayla Mershon had six apiece.
Nicea Eliley and Whitish added 10 points apiece. All 11 players on the team played and scored. Veerbeek also tied Kate Cain for the team lead in rebounds with seven.
Nebraska vs. Drake, 11.7.18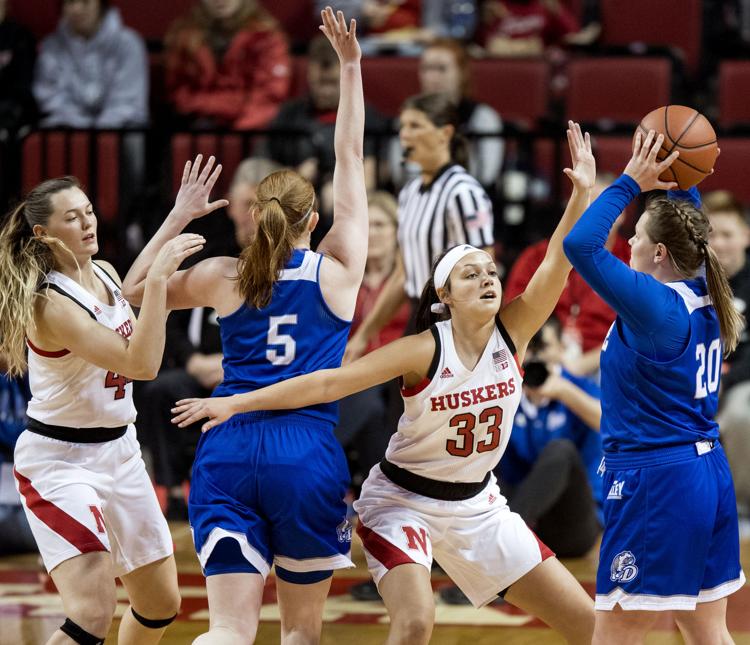 Nebraska vs. Drake, 11.7.18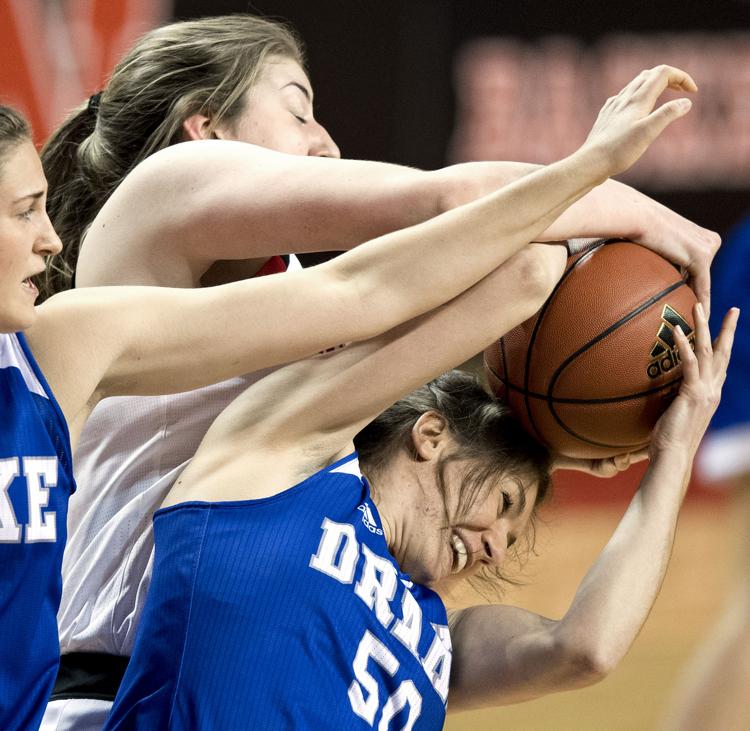 Nebraska vs. Drake, 11.7.18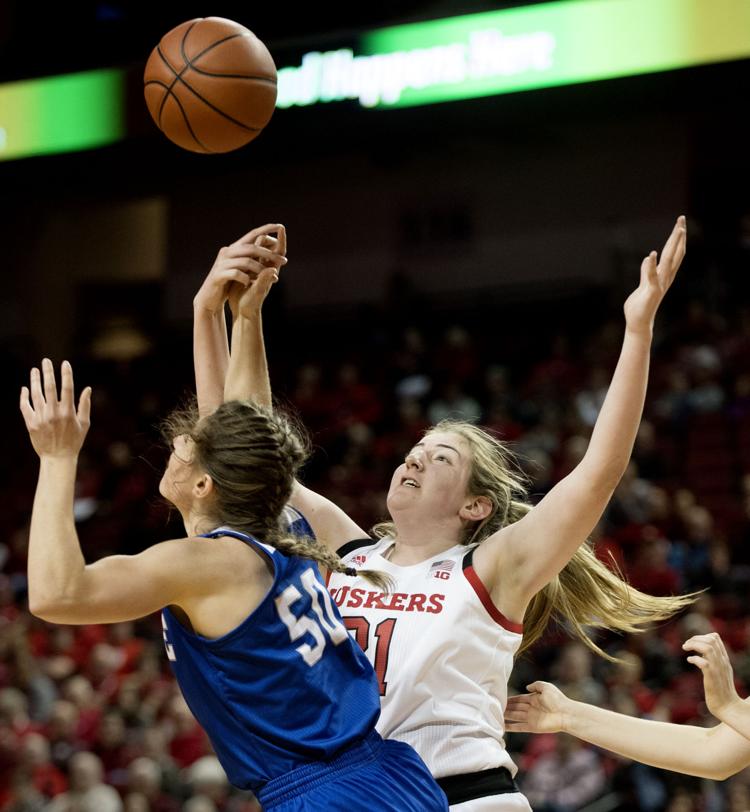 Nebraska vs. Drake, 11.7.18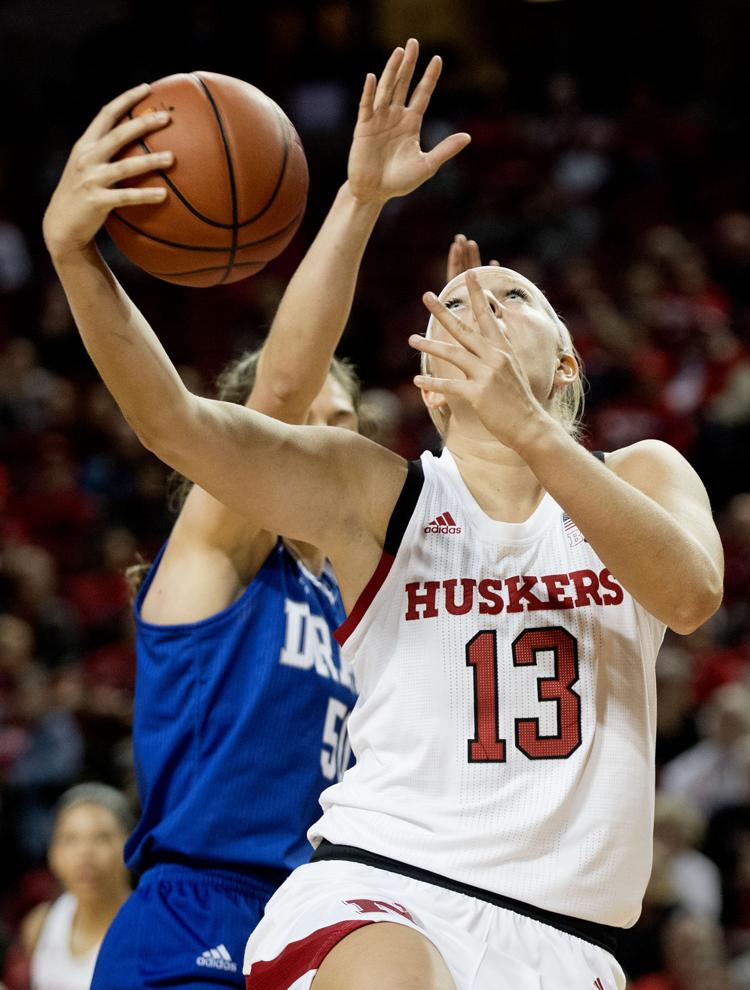 Nebraska vs. Drake, 11.7.18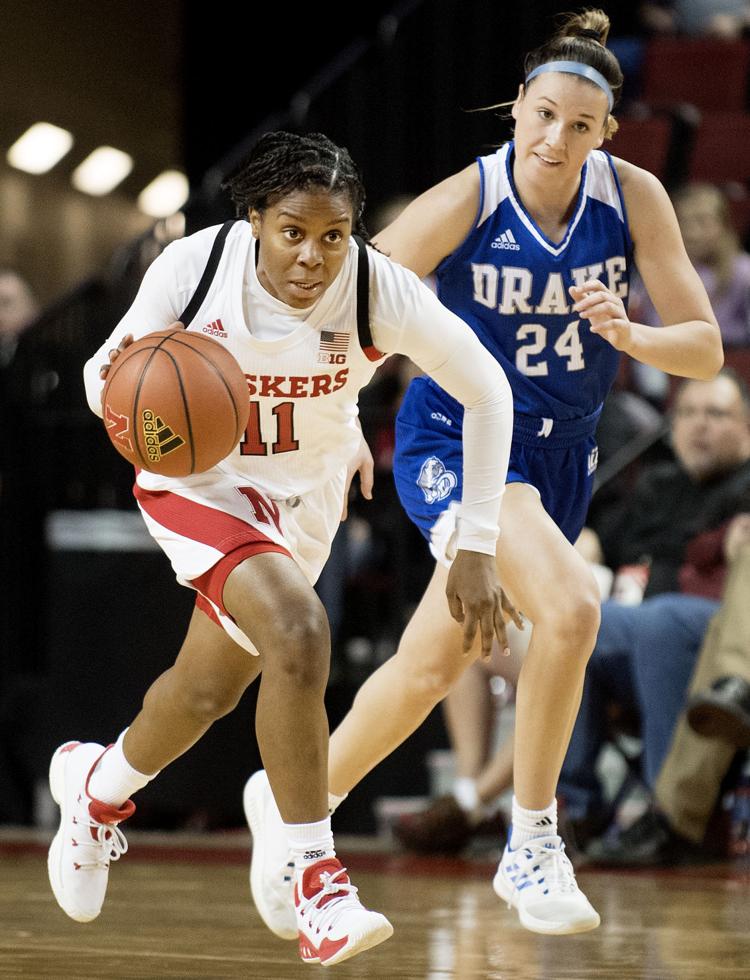 Nebraska vs. Drake, 11.7.18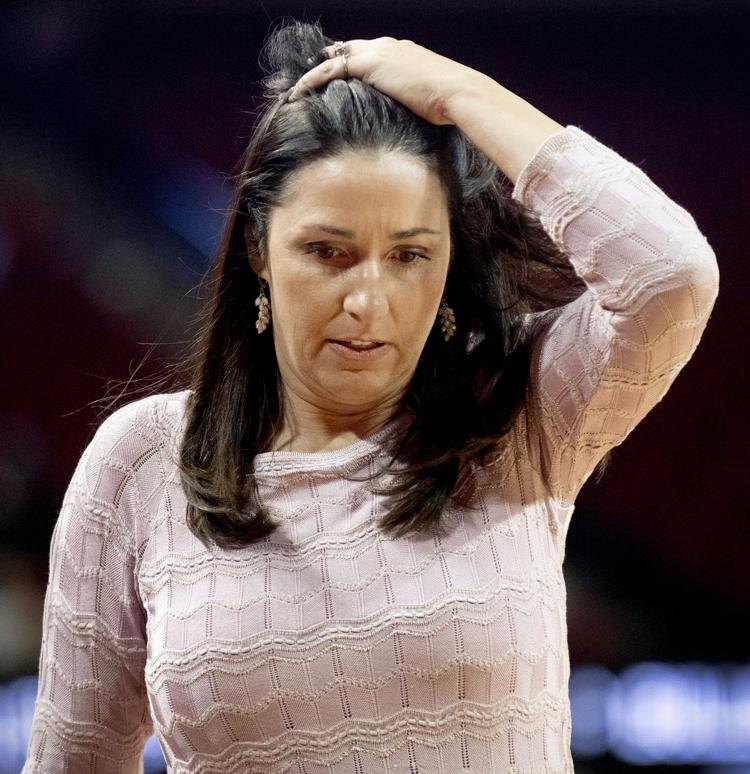 Nebraska vs. Drake, 11.7.18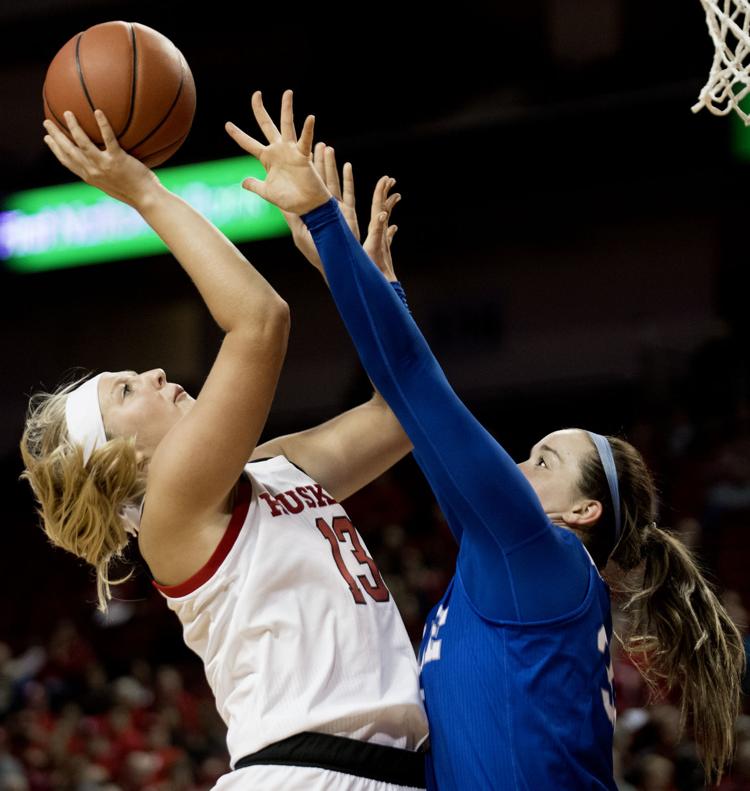 Nebraska vs. Drake, 11.7.18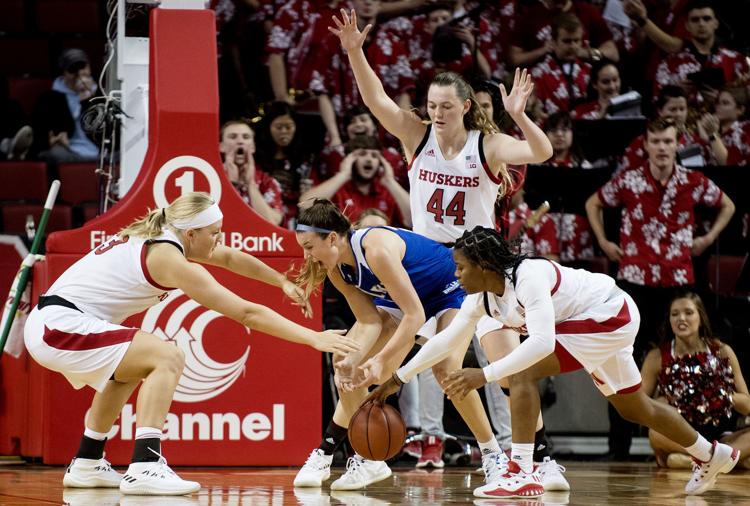 Nebraska vs. Drake, 11.7.18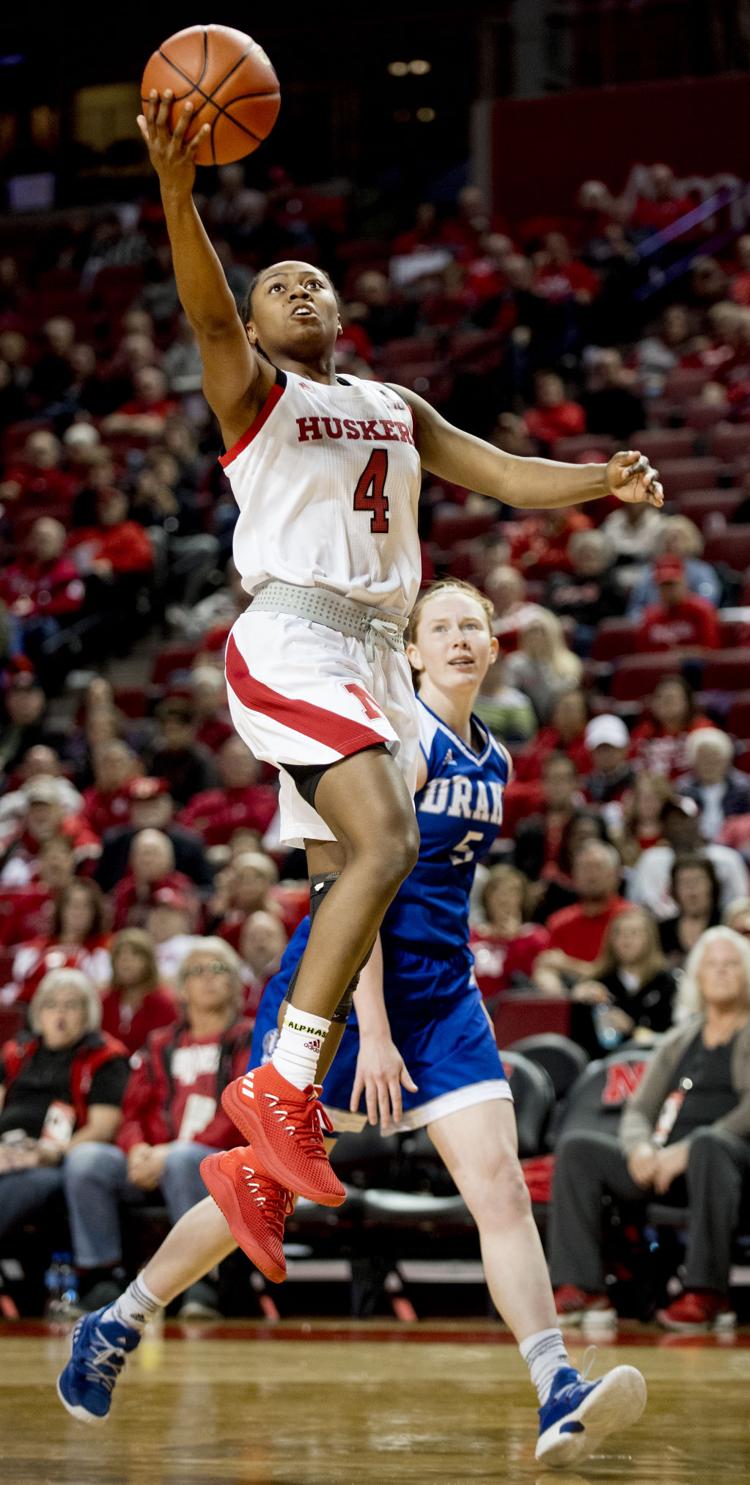 Nebraska vs. Drake, 11.7.18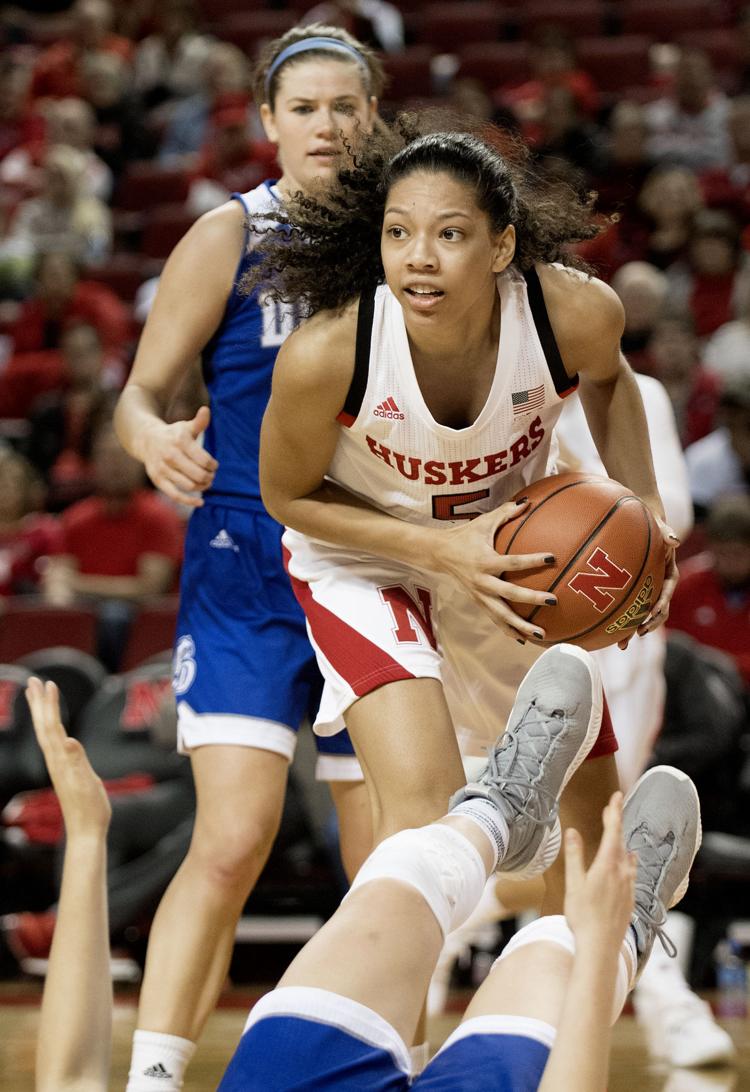 Nebraska vs. Drake, 11.7.18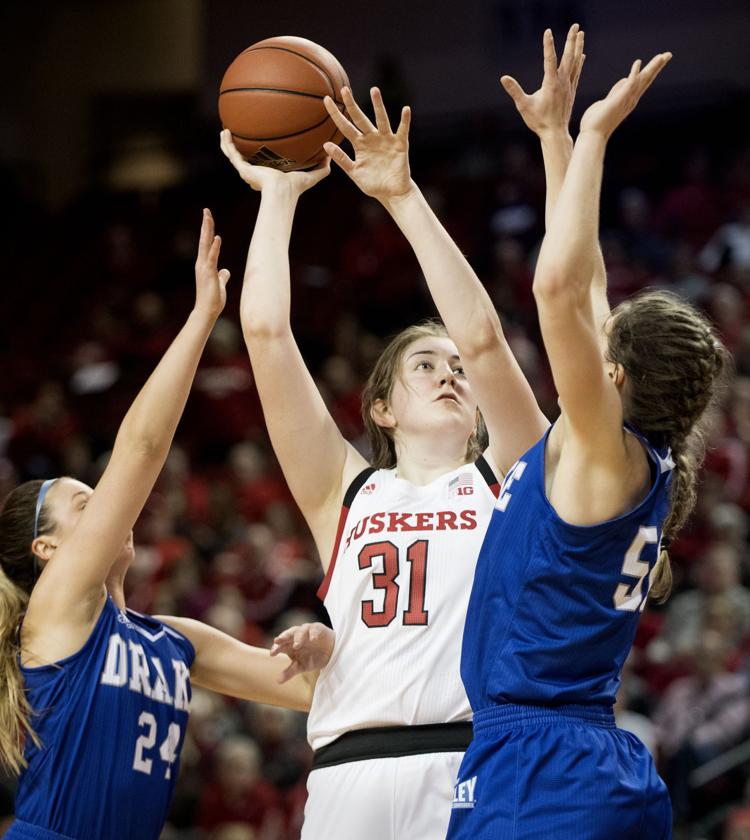 Nebraska vs. Drake, 11.7.18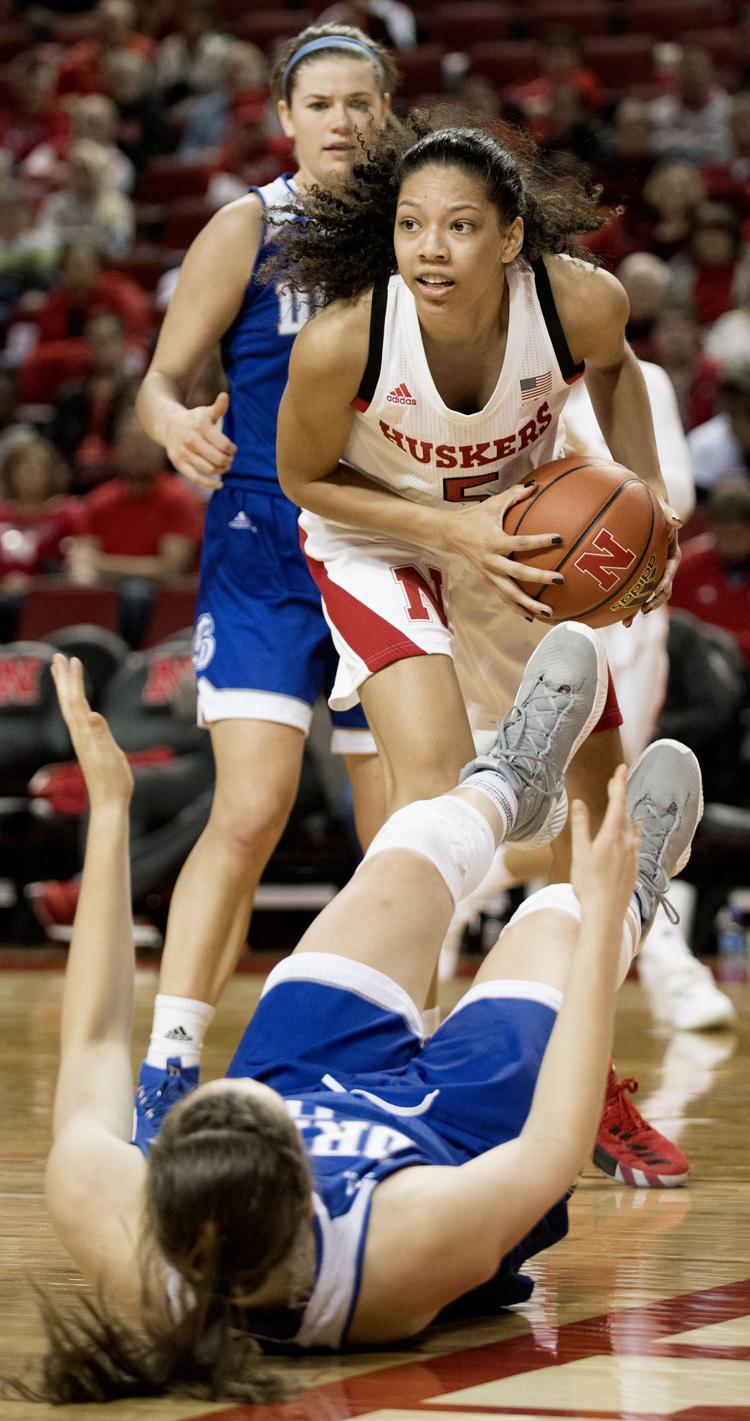 Nebraska vs. Drake, 11.7.18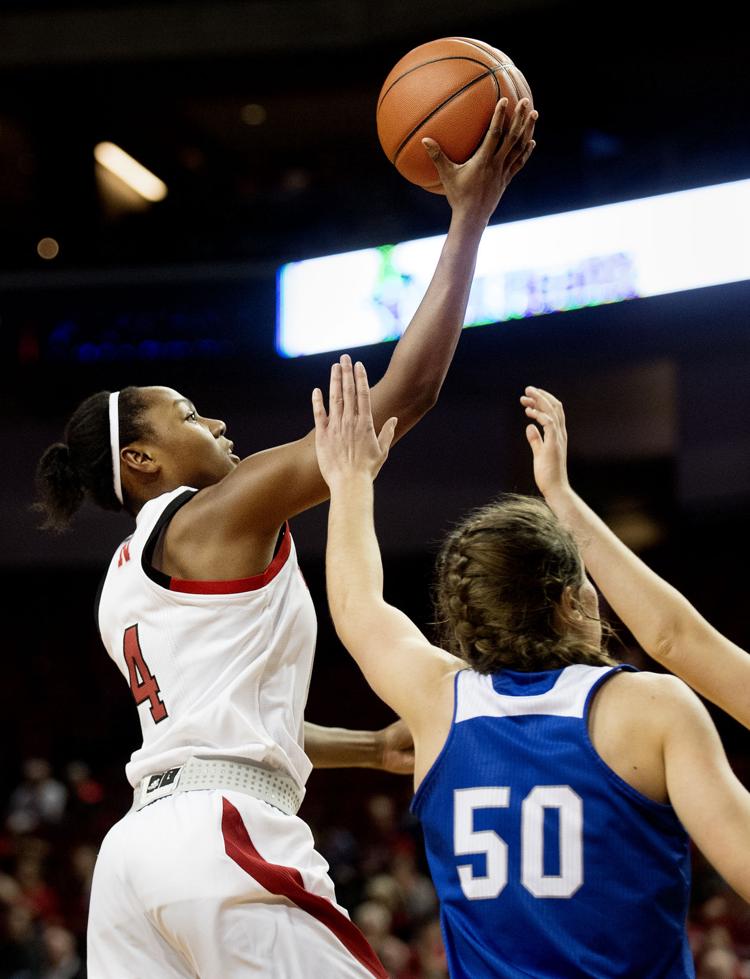 Nebraska vs. Drake, 11.7.18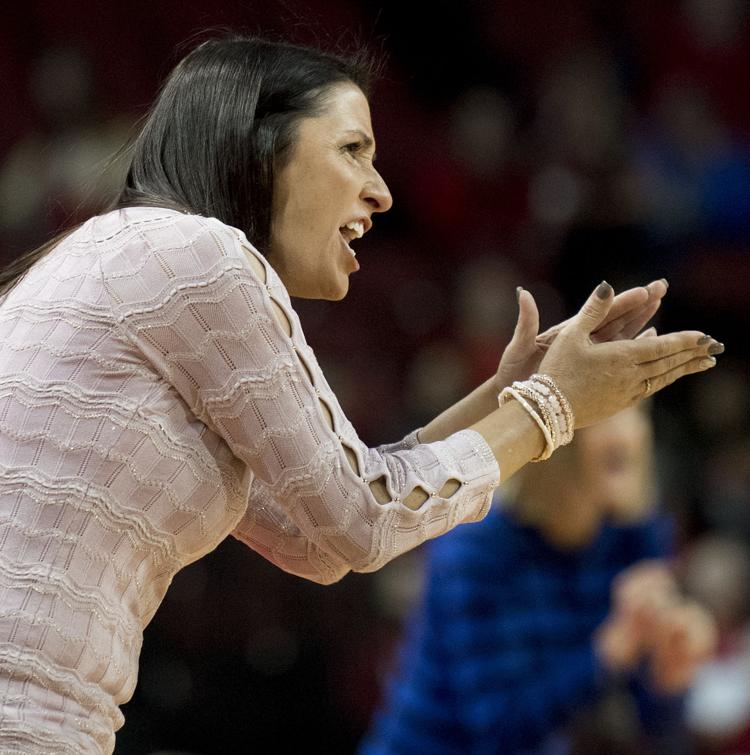 Nebraska vs. Drake, 11.7.18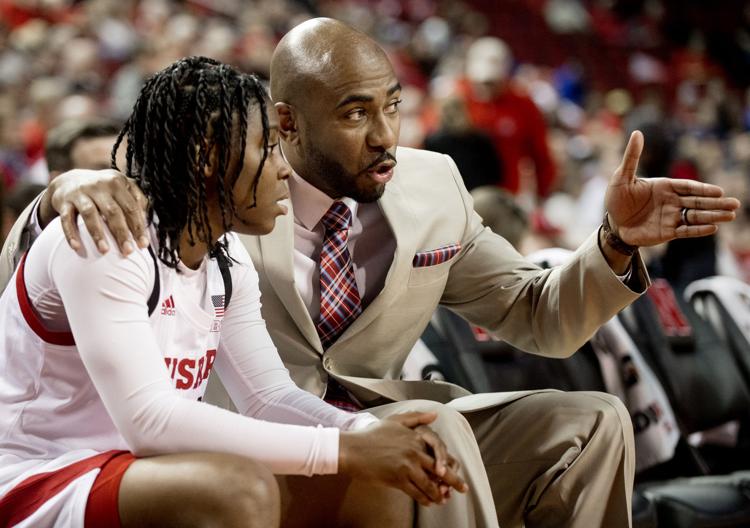 Nebraska vs. Drake, 11.7.18