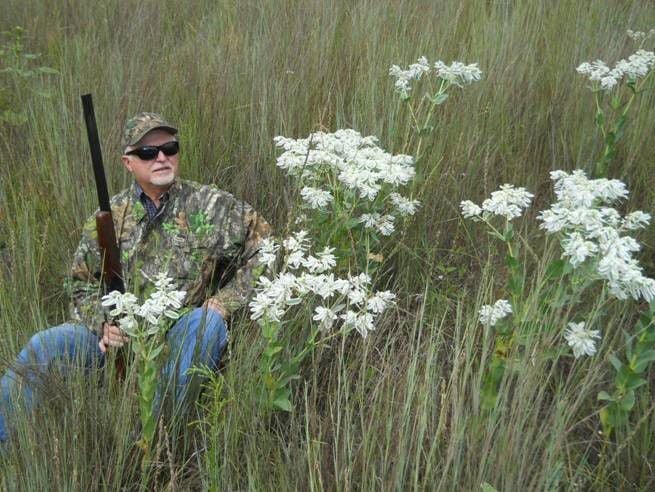 As happens in Nebraska at this time of the year, Mother Nature tosses us some much cooler, fall-like temperatures…it just happened sooner than expected this year. While the temperatures are welcome by most of us, it does impact doves and what we have left for a season.
Mourning doves and white-wing doves from our region do not tolerate cold temperatures well and they are moving south. I believe many of the "local birds" have left the area and your hunting now will be for birds passing through the region. Your primary hunting spot may not be as productive as it was a week ago. You will need to change your tactics a bit.
I think there will still be ample opportunity to hunt some birds. There are an estimated 350-400 million doves in North America. The way Nebraska is geographically situated on the continent, that means roughly half of these birds are south of us and half are to the north. More birds will be moving through the state.
Mourning and white-wing doves, whether they are locals or migrants, basically need the same things: food, water and a place to roost. The key to success now is to find the spots that attract migrant birds. Migrant birds won't know where the local weed/food spots are as they fly through. Your "honey hole" that you were hunting over last week may not be the place to go now.
These birds will spot their food sources as they fly through the region. Agricultural fields may be the best bet. Fields of corn or wheat are easy to see from the air and doves use them consistently. Focus on areas where different grain fields meet and form an edge. Doves habitually follow edges in their flight paths.
One of the first spots I check is a corn field that has been cut for silage. The debris left on the ground from the shredded stalks will hold waste corn for a long time. The dove can find this grain easily and will sometimes flock to a field like this by the hundreds.
Wheat stubble is another prime location I look for. Doves use these fields for the same reason…easy pickings. They eat in waves and in large numbers, and then they fly off to roost and rest. If you are lucky, the weather will allow the doves to stay in the area a couple days and return to feed in a particular field again. You just need to be there waiting!
I like to hunt well trampled pastures. Cattle in short grass pastures actually foster the growth of things like pigweed. Pigweed drops thousands of small black seeds that doves love. The same thing is true for patches of wild sunflowers or hemp.
If you can find a feedlot that is accessible, it can offer open areas free of predators and usually some grit or gravel that the birds need for their digestion cycle. Feedlots also offer an easy food source for doves and an all-day hunting opportunity for you. Of course, you have to have permission of the feedlot owner and it is best to hunt over a feedlot that has been in use recently, but the cattle have been moved on to market. Any spot like this that also has water nearby gets a higher grade from me.
I like to drive out in the hills and look for concentrations of doves sitting on power lines. This usually tells me where a major flight path is located. Doves are creatures of habit and use specific flight paths.
Biologists think they use these same flight paths to orient themselves in the air to feeding areas and fields along their route (hence the tendency to follow edges), watering holes and roosting spots. If you find a regularly used flight path, get permission, set up near some good cover and wait. The shooting usually begins soon!
Dressing in total camouflage can be a critical item for our current situation and late season hunts. Remember, the birds you are hunting now have been shot at on their way south. They are wise to the ways of hunters and avoid anything that looks like a human form on the landscape.
Dress in camo that matches your background. The dark greens and black of woodland camo won't hide you in a field of wheat stubble. You are an out-of-place dark blob on the landscape, at best. Use anything else on the landscape you can find as cover…hay bales, abandoned machinery, old barns, windmills, whatever you can tuck in close to in order to break up your outline.
Be safe and make the most of the rest of your dove season! Good Luck!
Be the first to know
Get local news delivered to your inbox!