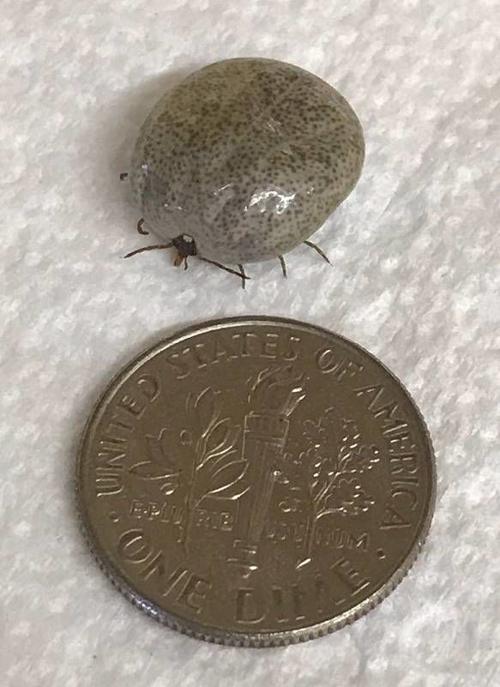 Recently I hosted three gentlemen with ties to the Conservation Federation of Missouri for a turkey hunt. They were all experienced turkey hunters; they just wanted to hunt a Nebraska gobbler.
It wasn't the most pleasant hunt they have ever had! It rained on us all week and then there was the temperature. One of the guys mentioned that he had never wore as many clothes at one time to turkey hunt in his life to hunt turkeys…he was cold all week!
They were plenty of turkeys and there were plenty of ticks! Any trip out though the timber resulted in finding ticks on yourself when you got back to camp. I must have removed a dozen ticks off of me that week, including a large, engorged wood tick. I have no idea what the total number of ticks removed from the group was, but we seemed to have more than our fair share. Ticks are part of the Nebraska experience. You just need to be ready to deal with them.
So, why are ticks a problem? Primarily it is because they carry several diseases that impact humans. Lyme Disease is probably what most people think about today when they encounter ticks. It has gotten a lot of coverage in the media. Lyme Disease is a relatively recent medical malady, named in 1977 as a distinct illness that caused arthritis-like symptoms in a group of children in Lyme, Connecticut.
Lyme disease is the fastest growing tick-transferred ailment in the United States today, according to the Center for Disease Control. There are some 30,000 cases of Lyme Disease diagnosed and documented in the United States each year. However, new data from the Centers for Disease Control suggests that the infection may be 10 times more common as previously reported. The CDC's newest report is based on clinical data for nearly 22 million Americans.
About 96 percent of Lyme disease cases were reported from 13 states: Connecticut, Delaware, Maine, Maryland, Massachusetts, Minnesota, New Hampshire, Nebraska, New Jersey, New York, Pennsylvania, Vermont, Virginia and Wisconsin.
Nebraska has a few cases of Lyme disease diagnosed each year. Statistically it seems highly unlikely to contract Lyme Disease in Nebraska, yet I personally know three people in the state that have contracted the illness.
One of the classic symptoms for Lyme Disease is the bull's eye rash at bite site. This usually appears a day or two after the tick has become firmly attached. The good news is that Lyme disease is rarely fatal and can be successfully treated and cured with antibiotics.
The Lyme Disease Foundation designates the month of May as Lyme Disease Awareness Month and runs campaigns that promote preventative measures which can be taken against Lyme disease. They have good information. Check out their website.
An interesting fact is that ticks are not likely to transmit any infection unless they are attached to you and feeding for several days. You need to check yourself after you have been in the field. This can be your greatest defense and can be the best way to ward off tick-borne illnesses.
The best way to avoid problems with ticks is to cover up when you know you are going to be in tick country. Products with DEET are good for keeping ticks off of you. Treating your clothing with permethrin can be effective, too. Permethrin can kill ticks on contact, but should only be applied to clothes and allowed to dry, never applied directly to the skin.
Have a great time outdoors this summer, but have a plan for ticks.
Be the first to know
Get local news delivered to your inbox!