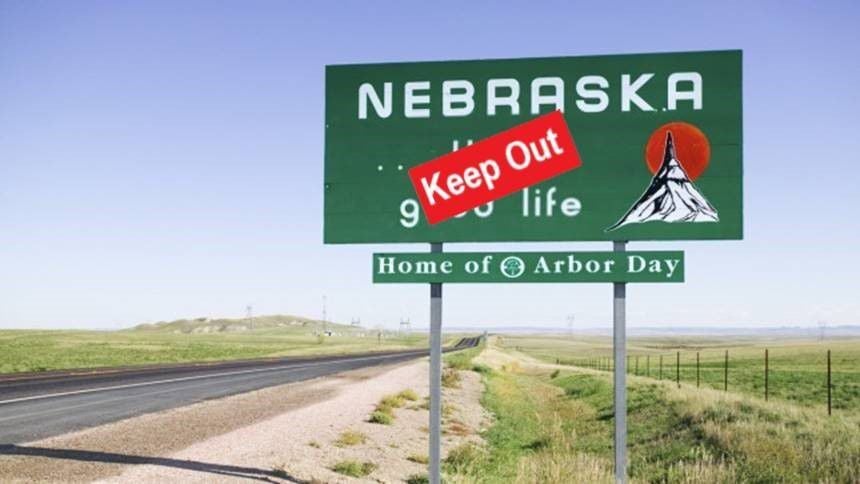 Stand by for a few tongue-in-cheek observations on today's realities. I wish I could claim everything in this article as my own, but I can't. The seed for this was one of those pieces that float around the Internet from an anonymous source. At the risk of alienating my friends in the Travel and Tourism business in the state, here goes…
I was talking with a couple of my regular camp buddies recently and we were lamenting about not having a camp since last January. Covid-19 issues have been the primary reason. We decided that if we couldn't have a full camp, at least we could do was get together for an afternoon to discuss what we'll do for our next few hunting or fishing camps, when the time comes.
We decide to meet at my house. My buddies Shannon and Thad drove in from out of town for the meeting. Before we could actually sit out on the patio and begin our summit, we had to follow some Covid-19 protocols…a Lysol fumigation process I dreamed up. Thad thought I got a little personal with where I stuck the end of that spray wand, but you got to do what you got to do.
We convened our conference on the patio overlooking the lake but appropriately spaced six to ten feet apart. I had put a big masking tape X down where everyone was supposed to sit. Since we had all just been nearly asphyxiated by the Lysol treatment, Covid-19 was the first topic discussed. We all agreed that some of the actions being taken were perhaps unnecessary, but overall Nebraska was doing well compared to other states. Governor Pete and his Task Force are apparently on the right track. We certainly don't need outsiders bringing the virus into our state!
We wondered if the same logic and type of precautions could be applied to hunting and fishing in Nebraska. Nebraska offers some quality hunting and fishing opportunities, but out-of-state people can cause problems. Examples are Coloradans visiting Lake McConaughy, and Minnesotans and Texans invading southeast Nebraska to hunt our pheasants! Any questions with that logic? How do we keep out-of-sate people from coming here!
Our Geezer Brain Trust, with the benefit of some good whiskey, came up with a list of things we should let out-of-state travelers know before they visit Nebraska:
• Bed bugs and fire ants have infested almost every motel along I-80 and secondary highways reaching into most other parts of the state.
• Head lice have mutated and now fly…generally in large swarms accompanying all the vampire bats.
• Our wet spring and early summer rains have spawned waves of mosquitoes. West Nile Virus, Zika, Dengue Fever now causes more problems than Covid-19.
• Skunks are banding together, sometimes in groups of 50 or more, blocking access to the best boat ramps and rampaging through our State Park camping areas. They seem to have a real dislike for dome tents.
• Porcupines are being found in greater than usual numbers and are skewering campers and inquisitive dogs at a high rate.
• Grizzly bears have been seen rummaging through garbage cans and pop-up campers in four of our State Parks. It is only a matter of time before this gets ugly!
• Bigfoot has also been spotted, primarily along the Missouri River corridor and its main tributaries, and up the Big Nemaha as far as Adams. There was a report of a possible Bigfoot chasing turkeys at the east end of Dorsey Street! They have also been seen in the Bessey-Davis National Forest near Halsey and in the Pine Ridge country of northwest Nebraska.
• Alligators are infesting the sewers of Lincoln and Omaha. One was spotted in the Platte River near Columbus stalking duck hunters working on their blinds for this fall. A Caiman, a South American reptilian cousin of the alligator, was found at Branched Oak Lake trailing jet skiers.
• Murder Hornets…there are lots of Murder Hornets here!
• Poison oak and poison ivy is uncontrollable and has taken over most hiking trails and camping areas. It is like kudzu in the South!
• Mountain lion numbers are up and they have been eating pets in the suburbs and the occasional slow jogger.
• It is so hot that asphalt highways are melting and creating La Brea Tar Pit-like stretches that swallow up 18-wheelers and motorhomes.
 So, during this Covid-19 pandemic, don't come here. Like they say, "Nebraska – It's Not For Everyone!"
Oh…and we don't have any toilet paper either!
Be the first to know
Get local news delivered to your inbox!