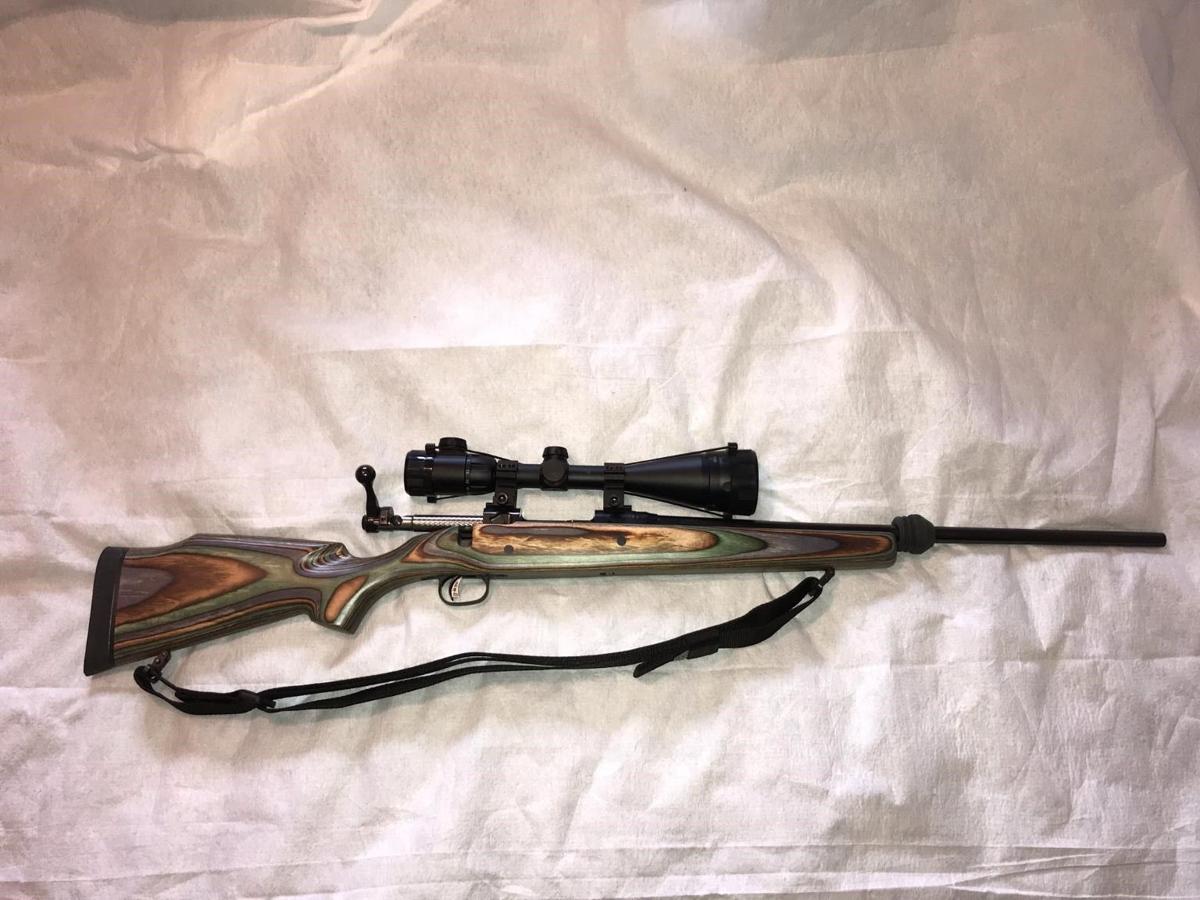 Nebraska's firearms deer season is just a few weeks away and I can almost predict this question around this time of the year. It always seems to be on hunter's mind. I was recently standing at the sporting goods department counter in Wal-Mart talking with a couple folks when the question came……"What is the best rifle to use for deer hunting?"
My standard answer is, "Whatever rifle you can shoot best!" It really doesn't matter whether you are shooting a .223 or a .460 Weatherby Magnum, being able to put the bullet where you want it is the most critical part of the equation. You also need to think about the terrain you are hunting and how the rifle is expected to be used.
Now it's obvious that a .460 Weatherby Magnum is a bit too much gun for the hunting that normally goes on in Nebraska, but something like the .243 is a very viable option for many shooters.
The .243 Winchester cartridge was introduced back in 1955, but it was originally marketed as the Winchester 6mm. Sales were slow. Up until the 6.5 Creedmoor came along, American shooters tend to shy away from "metric calibers" for some reason, so Winchester changed the name to the .243 Winchester and put it in its famous Model 70 bolt action rifle. It has been a good seller ever since.
The cartridge was quickly adopted by Savage for their Model 99 lever action and Model 110 bolt action rifles. European manufacturers began chambering bolt action rifles for this round. Even other American manufacturers recognized the growing popularity of the 243 and began chambering their rifles for it, too. The .243 probably gained quicker and wider acceptance by hunters around the world than any other cartridge in history.
The .243 Winchester has a well-earned reputation for accuracy, it is pleasant to shoot, and depending on the choice of bullet, a very capable rifle for everything from prairie dogs to deer and pronghorn. Topped with a quality scope, the .243 is a good choice for the majority of hunting scenarios we have in Nebraska.
About 10 years ago, Savage sent me a Model 110 in .243. I had never hunted with that cartridge before. I had always been a .30 caliber kind of guy. I took two deer that year with the .243 and it made a believer out of me!
Over the years I have made some changes/upgrades to that rifle. I adjusted the barrel and chamber depth to properly headspace on the ammo I use, added a Boyds laminated wood stock, a Timney adjustable trigger and higher power optics. I'll match it up with any deer rifle in the field these days. It is simply hard to beat.
If your deer hunting takes place in river bottoms or heavy timber where shots are 100 yards or less, the venerable old lever action .30-30 is an excellent choice. Probably the most famous rifle of this type is the Winchester Model 94. The fact that over five million of these rifles have been produced tells you something. Marlin's Model 336 chambered in .30-30 is also an excellent rifle and Henry has gotten into this market with their level-action. Any of these rifles would be great river bottom guns.
The .30-30 has very manageable recoil for most shooters and has the power and energy to drop a deer in its tracks. It has also been used to take elk and bear. What more could a hunter ask for? It is not a cartridge designed for long shots, but it can hold its own in the hunting world. I shoot a .30-30 in some competitions out to 300 yards, and it rings iron quite respectably, but I would pass on a shot at this distance for deer.
The .30-30 is one of those historically unique "double number" rounds. These cartridges were in use during the days of black powder, yet were popular enough to make the transition into the smokeless powder era. For cartridges like the .30-30, .38-55, .44-40 and .45-70, the first number represented the caliber while the second number was the number of grains of black powder in the case.
Nebraska regulations for deer hunting rifles require that the bullet have an energy level of at least 900 foot-pounds at 100 yards. All the cartridges mentioned above meet this standard.
My best advice to a new shooter or someone who may be hunting deer for the first time this fall is try a variety of rifles in different calibers and see which one you like. As long as your favorite rifle is in good condition and the cartridge meets the legal requirements for the state you're hunting in, it will work. And if you can consistently put the bullet where you are aiming, then it is the best rifle for you.
Be the first to know
Get local news delivered to your inbox!