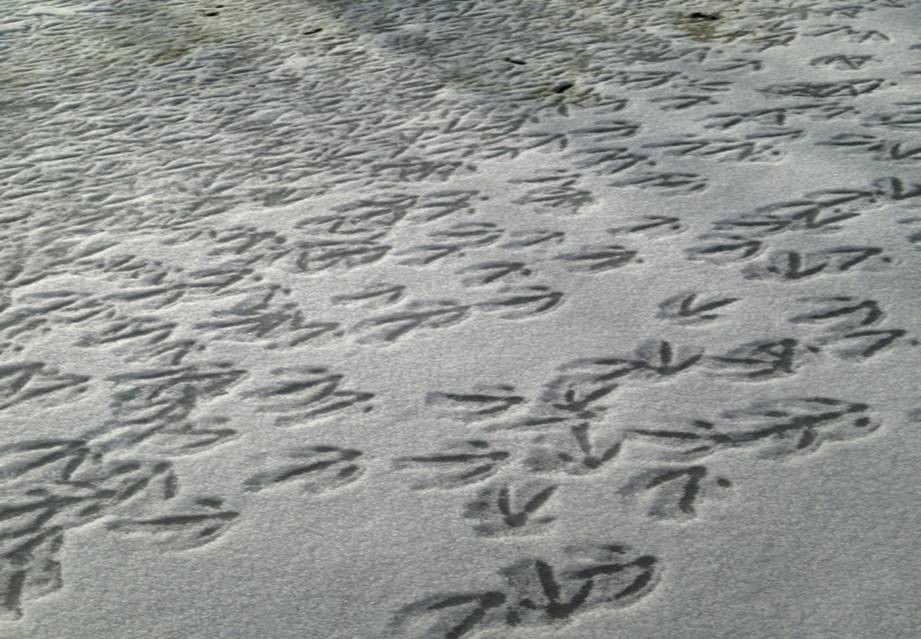 I don't think there is a cure for wild turkey hunting addiction, even in frigid weather. I know it is a seasonal affliction because I feel it coming on. Look at the calendar. Nebraska's spring turkey hunting season is not that far off. The archery season begins March 25. A youth shotgun season begins April 10 and the regular shotgun season begins April 17. The spring turkey season ends May 31.
This weekend the weather warms up and it is time to get out and do some reconnaissance work. Grab your binoculars, your locator calls and head to your favorite hunting spot. Looking and listening are the order of the day. The most important thing to do now is find the roost! Roost sights generally don't change unless the birds are pressured by predators or man-made activities.
Whether you are hunting river bottoms or canyon country, get to the highest point on the property. If there is no real definite high point in the area you hunt, find the spot that gives you a clear line for sound to travel so you can hear things at longer distances and the widest field of view. A clear, calm morning is perfect and I like to be in my over watch position before the sun comes up. Turkeys are often the most vocal while sitting on their roost, just before flying down at sunrise.
When turkeys talk they make a lot of noise. You can hear them from a long way off! If turkeys are in the area, you will hear them! Sit tight until at least late morning. Stay in the shadows and watch the areas where the sun shines first. Many times these bright sunny areas are used early so birds can warm up or dry themselves of any dew/moisture and toms like these places as strut zones.
By late morning/noon, you will want to get up and move around. Don't just randomly meander around and run the risk of spooking birds. Move slowly, using whatever cover is available. Stop often to look and listen.
Walk game trails and look for tracks. With the snow we have on the ground right now, seeing where the birds are moving should be easy. Toss out a loud crow call occasionally to see if you can get a shock gobble back from any tom in the area.
I like to get an aerial view of the place I'm hunting. Google Earth is an easy way to do that. I make a map of my hunting spot and mark where I hear or see birds when I'm scouting. If you get out and scout often, a pattern of movement will appear on your map.
The next most critical area to pinpoint is where he turkeys feed. Turkeys follow a daily routine and unless they are pressured, you can learn this routine and know where the birds will be and when. Turkeys typically come off their roosts, mill around for a while and then move off to feed for the morning. Finding their food source is another key to a successful hunt. Good Luck
With the weather we've had recently, it has been a good time to stay in the kitchen and test a few recipes.
Coffee is one of the staples in camp. A pot of coffee simmering over a campfire or on a camp stove is one of the most comforting sights I know. In most of the camps I visit, coffee comes first. A very simple camp coffee recipe I created is nothing more than brewing up a strong cup of coffee and sweetening to taste with pure maple syrup. I have amazed my campmates for years with this simple recipe. Getting your hands around a warm mug of coffee on a cool morning is special. Give it a try.
By this is the time of year, lots of deer hunters have some new meat in the freezer and are looking for recipes. Here is one of my favorite recipes and an easy one that is simple to make. Most important, it tastes great. You can use almost any cut of venison to make this recipe, but backstraps and tenderloins are the best.
Get out a backstrap or loin and trim all the fat and silver skin from it. Next, cut it diagonally into roughly ½ inch thick steaks.
Pound the steaks to tenderize them. The end result should be a steak about ¼-inch thick. Roll the finger steak in Zesta Saltine cracker crumbs. I've use other crackers, but Zesta just tastes the best to me.
Melt a cup of butter flavored Crisco in a deep pan and get it hot. Fry the finger steaks until golden ground. You'll have a hard time keeping any of these on the serving plate or leftover for another meal.
No camp meal is complete without a dessert. A favorite of my campmates is my baked apple dessert recipe. You'll need one large apple for each person in camp. I like to use Golden Delicious apples. You will need to core the apples and sit them in a baking pan or Dutch oven. Fill the cored out area with raisins and slivered almonds. Pour on a tablespoon or so of maple syrup and top with sharp cheddar cheese. Bake until the apples begin to get soft. My camp crew loves these.