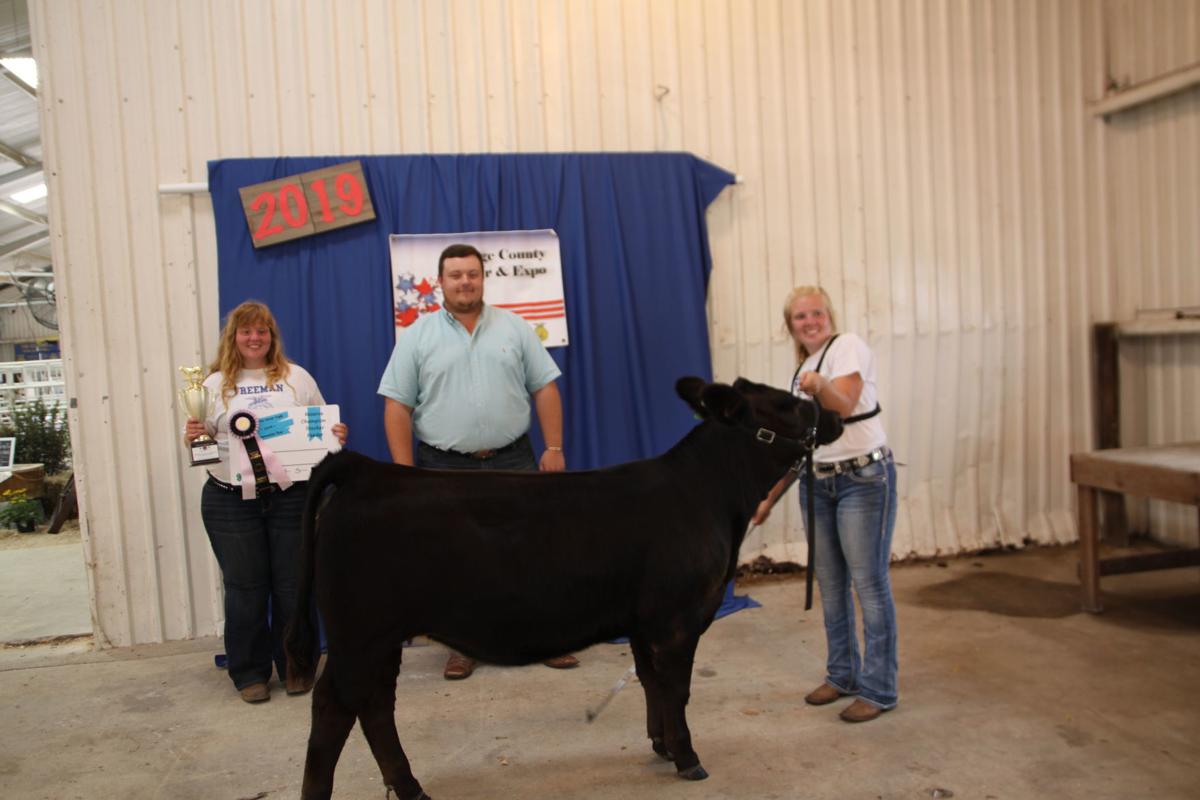 The stocker feeder show was held Thursday afternoon at the Gage County Fair.
Judge Jefferson Keller is from St. Paul, Neb. In 2016 he was on the University of Nebraska Judging team and has been coaching the team since. He will be finishing his Masters Degree in Animal Nutrition later this year and returning to his family farm raising Herefords.
"I thought the quality of the animals here today was really good. We had several different breeds represented and I think they could stand up to the competition at any fair in Nebraska," Keller said.
Rachel Buehler showed the reserve grand champion stocker feeder.
Carly Rains received the grand champion stocker feeder.
"I love showing at the fair and being with friends," said Rains. "This is a really big deal in our family."