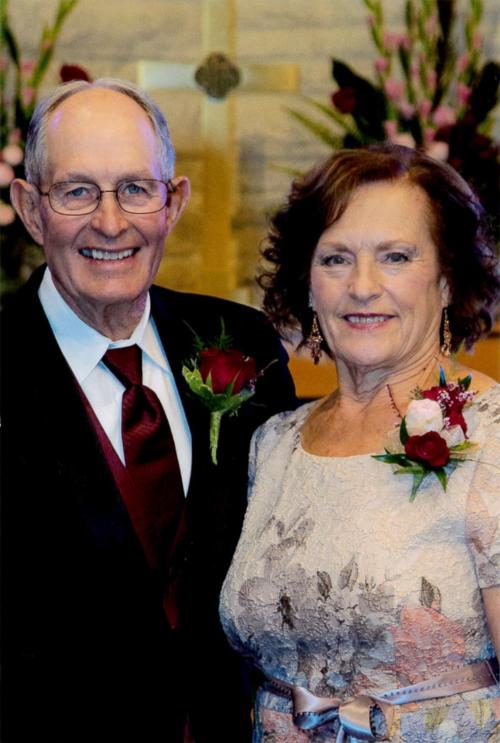 Gale and Lois Pohlmann will celebrate their 50th wedding anniversary with an open house from 6-7:30 p.m. followed by a dance on Aug. 3 at the Plymouth Community Building, Plymouth, Neb.
They were married Aug. 29, 1969 at Grace Lutheran Church in Fairbury by Reverend Norman Bangert.
Their children are Amy (George) Schwamberger, Chad (Darcy) Pohlmann and Brent (Shauneen) Pohlmann. They have five grandchildren: Micah, Lukas, Gracee, Kelton and Hayden.
Your attendance is our gift.
Be the first to know
Get local news delivered to your inbox!