CLAIM: Photo shows U.S. soldiers on the ground in Syria "crying and visibly shaken saying they could stop this in 10 minutes but Trump won't let them."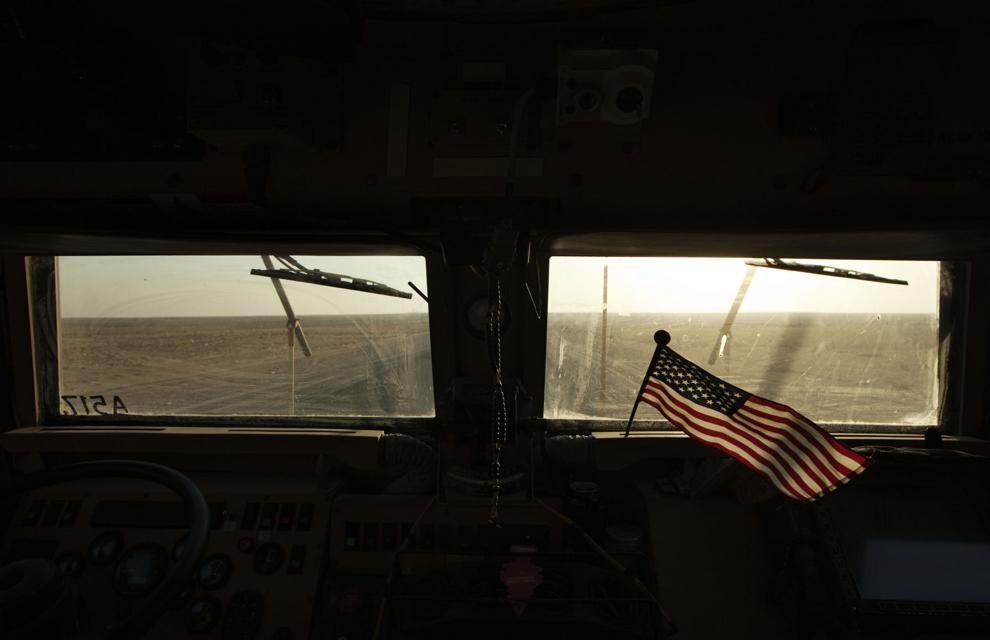 THE FACTS: A photo post on Facebook falsely claimed that the image shows three U.S. soldiers crying after Trump's withdrawal of American troops working with Kurdish fighters in northern Syria.
The photo actually shows U.S. soldiers in Kuwait in 2011. In the image, three soldiers are seated, bending their heads toward their knees. The falsely labeled photo began circulating Wednesday as Russia moved to fill the void left by the U.S. troop withdrawal.
The photo was taken by Lucas Jackson for Reuters on Dec. 19, 2011. According to the caption, it was taken while soldiers with the 3rd Brigade Combat Team, 1st Cavalry Division at Camp Virginia, Kuwait, were waiting to pack their weapons for shipment back to the United States. They were part of the last U.S. military unit to depart Iraq.